THIS IS ALL TRUE:
In 1921, about 11,000 Black residents lived in the neighborhood of Greenwood, north of the Frisco railroad tracks in Tulsa. It was self-contained and self-sufficient: Black-owned grocery stores, banks, libraries, hotels, movie theatres, and more lined the neighborhood's main thoroughfare, Greenwood Avenue.
It was a thriving commercial district. And as much as it could be, it was also a safe space.
This is true as well:
In the period from 1911 to 1921, 23 Black Oklahomans were lynched by White mobs. As part of the Jim Crow South, Tulsa was highly segregated, its Black voters suppressed and Black residents scapegoated. A sense of frontier lawlessness lingered across the state: In Tulsa, a vigilante group calling themselves the Knights of Liberty had for years been ambushing and forcibly exiling anyone they considered a radical. In 1920, a mob of hundreds of White Tulsans stormed the county courthouse to take a White prisoner into their own hands; they lynched him that night, facing almost no interference from the police.
In the following days, Tulsa's police chief called the lynching "of real benefit to Tulsa and the vicinity."
Greenwood residents knew this to be true:
If the Tulsa police were not going to protect White residents, no one was going to protect Black Tulsans.
The events depicted below, to the knowledge of historians and survivors, are all true. They comprise one of the worst instances of mass racial violence in American history. Keep reading after the graphics to learn more about what happened next.
The Watchmen series on HBO opens with a scene set in 20th-century Tulsa. It's based on real history—and we've depicted it in more detail below. Dialogue is based on primary accounts of the events.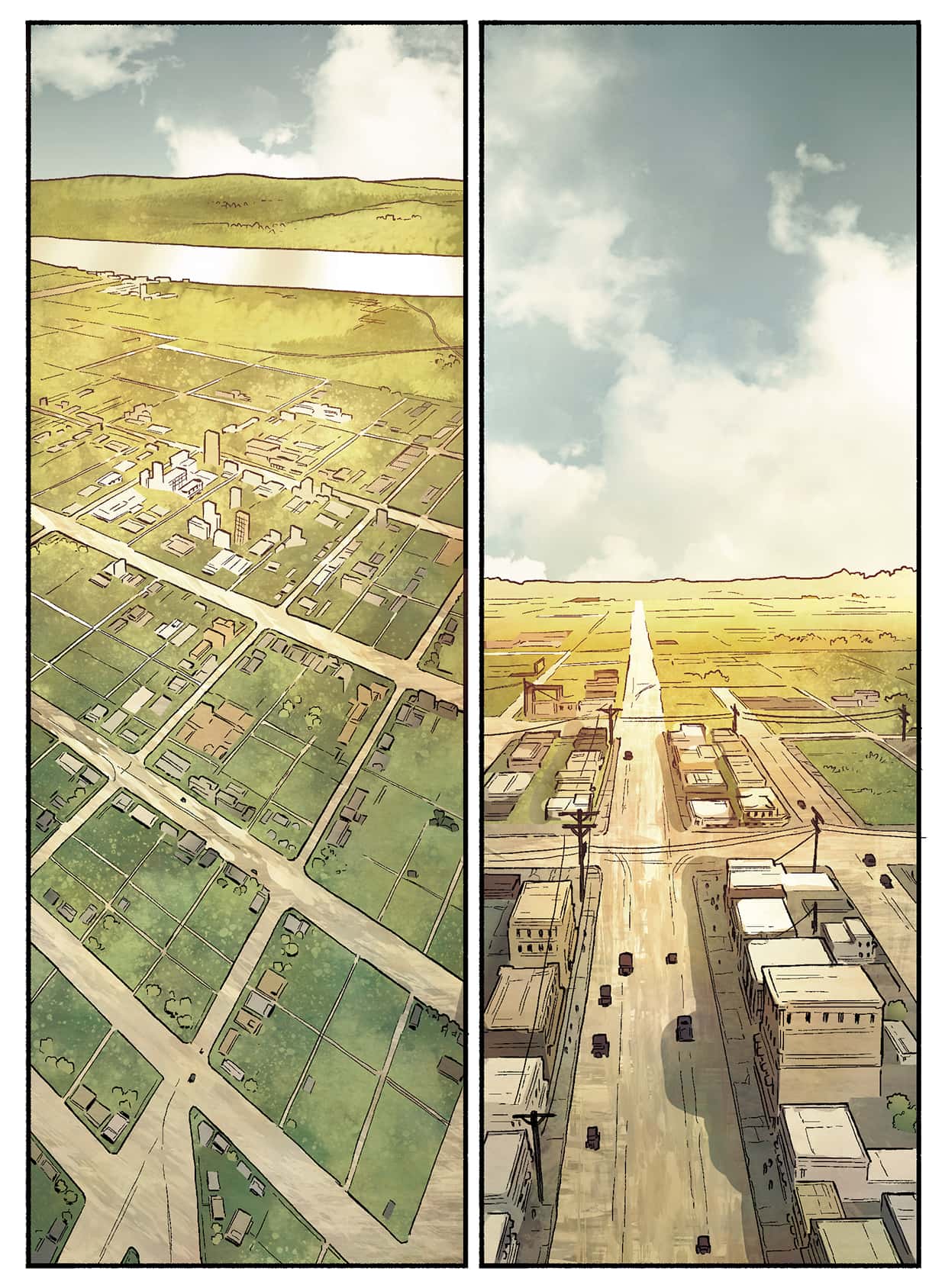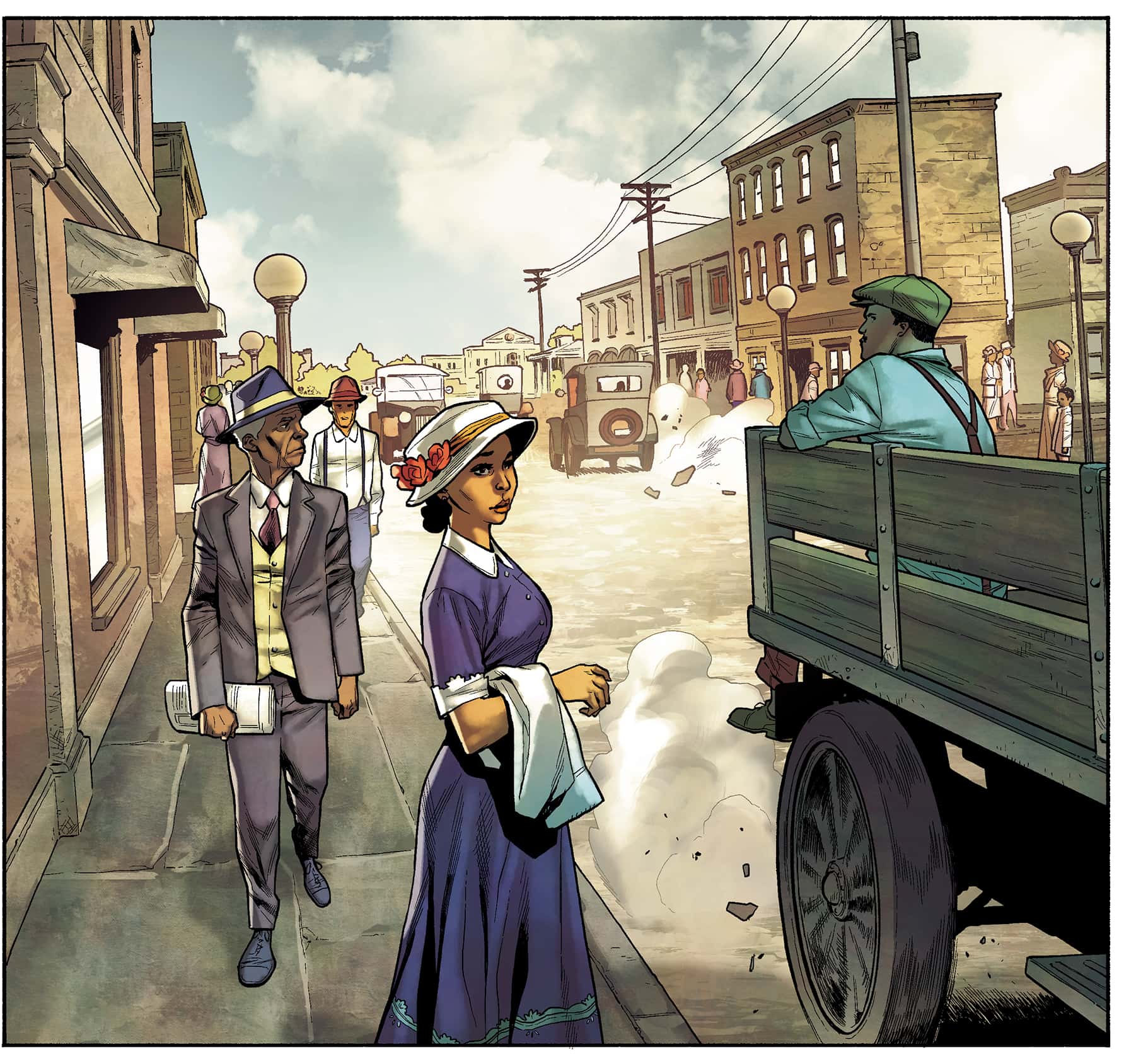 The KKK was putting down roots throughout the city. Mob justice was on the rise. Lynchings were common. And the police were often nowhere to be found.
On the morning of May 30th, a few seconds in a building in downtown Tulsa brought all of those tensions to a head. Two teenagers — a black shoeshiner named Dick Rowland, and a White elevator operator named Sarah Page — crossed paths in an elevator.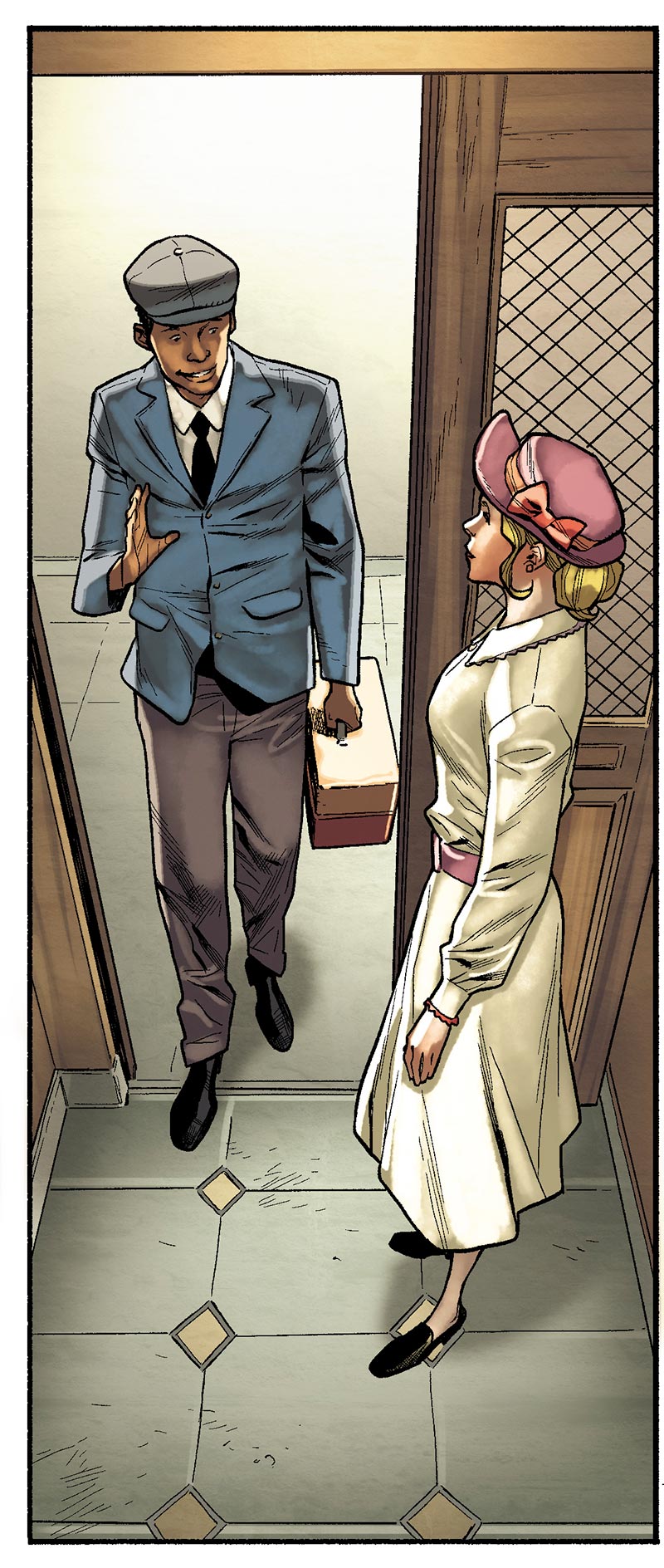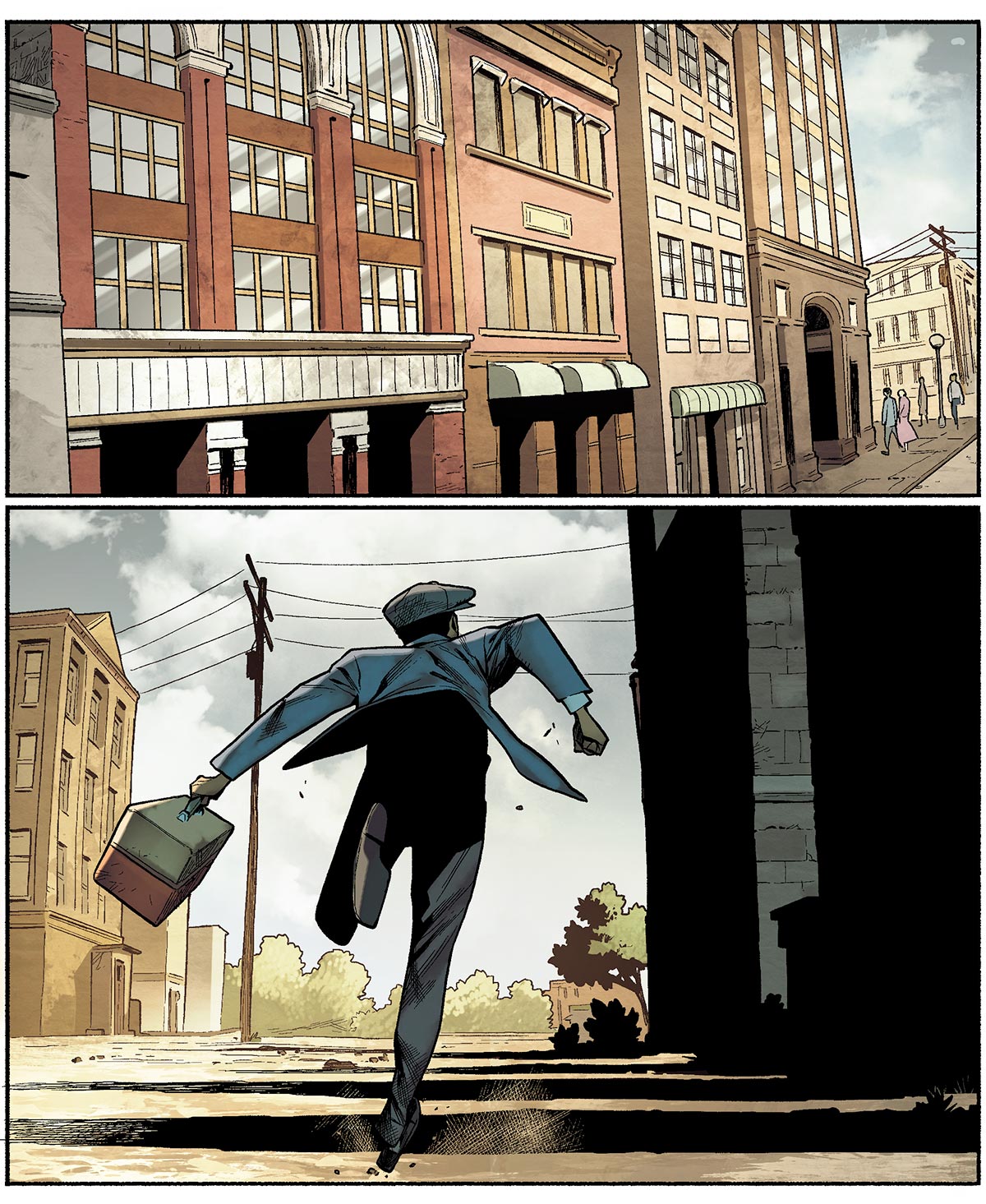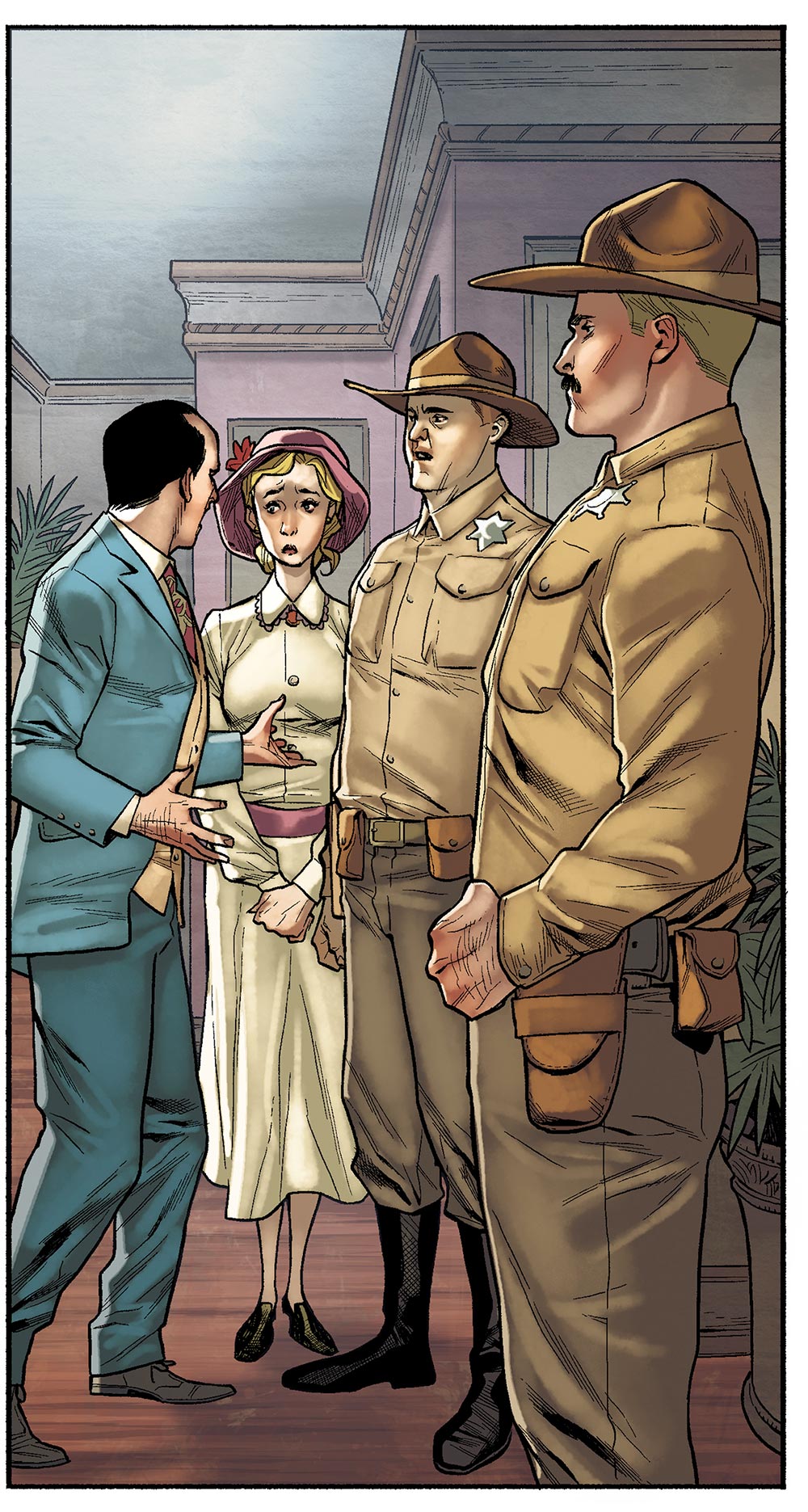 May 31st. The day everything went up in flames.